Nightlife In Detroit
Detroit is home to many young, creative people, naturally making way for an amazing nightlife scene. There's always a party going on in the Motor City, and a Motor City party doesn't stop! When you find yourself in the area looking for a little excitement to bump up your weekend, or after work blues, you can always find exactly what you're looking for in Detroit. There's no shortage of bars, nightclubs, and events to maximize the potential of fun in Detroit.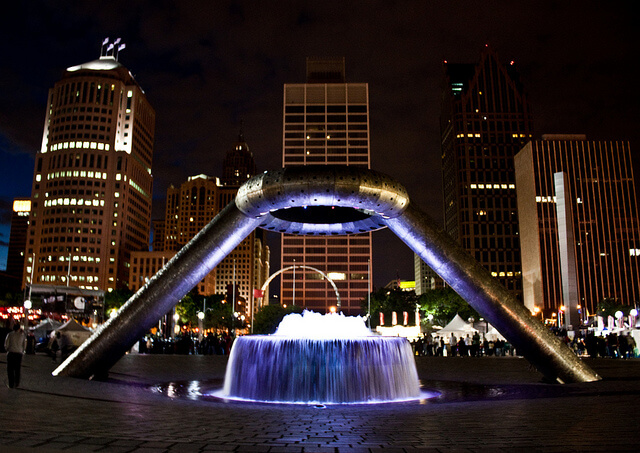 Are you looking to dance the night away with great company? Chances are you'll love the atmosphere of nightclubs in Detroit, where the music doesn't stop and the celebration lasts all night. Nightclubs are a great way to enjoy your night, let loose with friends, and hear the latest music being spun by a local DJ.
If you like a scene that's a little less rowdy but still electric, then you're going to enjoy the selection of bars in the Motor City. There's something for everybody when it comes to the bar scene in this great city, whether you like a quieter crowd or you get along better with the rowdy crowd. From dive bars, to speciality bars, to the young and trendy contemporary bars, you're bound to find something to love here in Detroit.
There's no better way to take advantage of great deals than by checking out the happy hour period of time for bars and nightclubs in the city. Think Bars and Nightclubs in Detroit it, you get the same amazing experience with little less on your tab. There's nothing better than a frugal way of going out!
Have we convinced you to check out Detroit yet? If not, take a look through our listing of bars in Detroit and surrounding areas that offer the best deals for drinks. These are all places that have rave reviews with the locals, so you know it's a great deal!